Cryogenic Tanker Truck LNG Storage Tank Price for Sale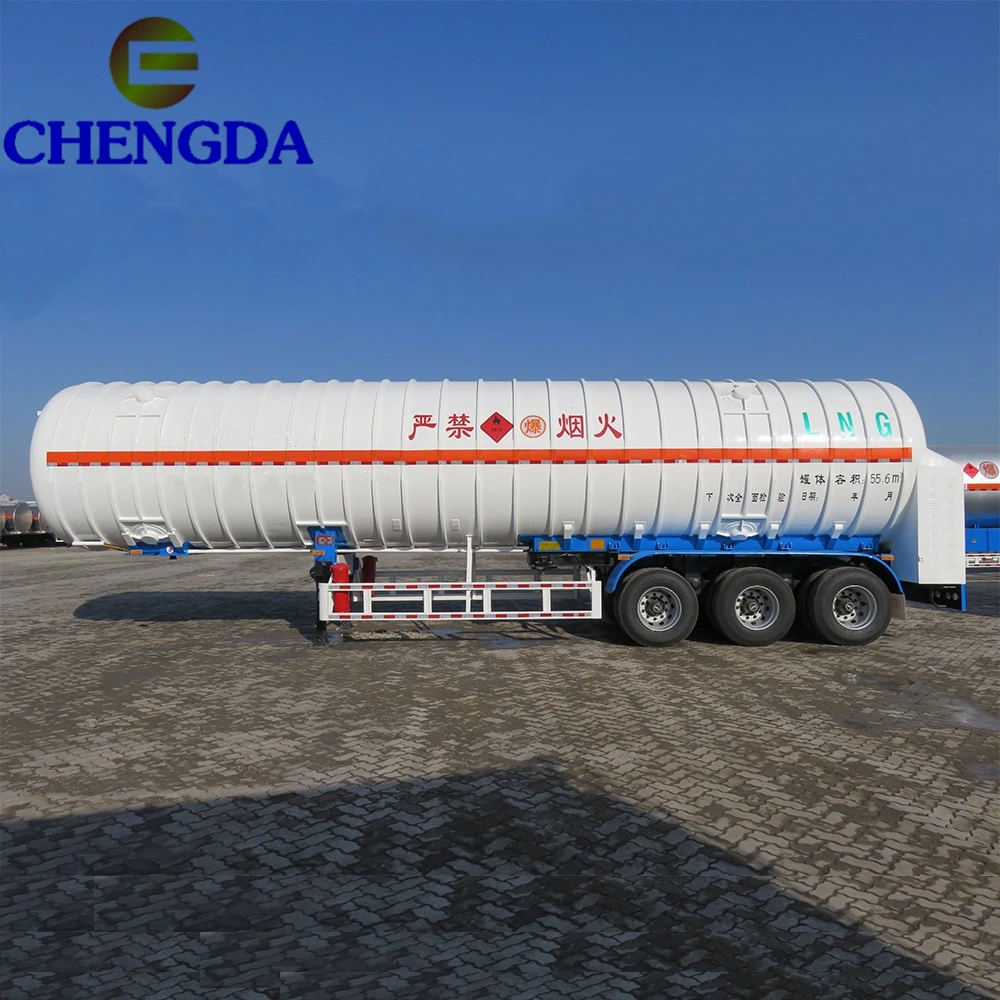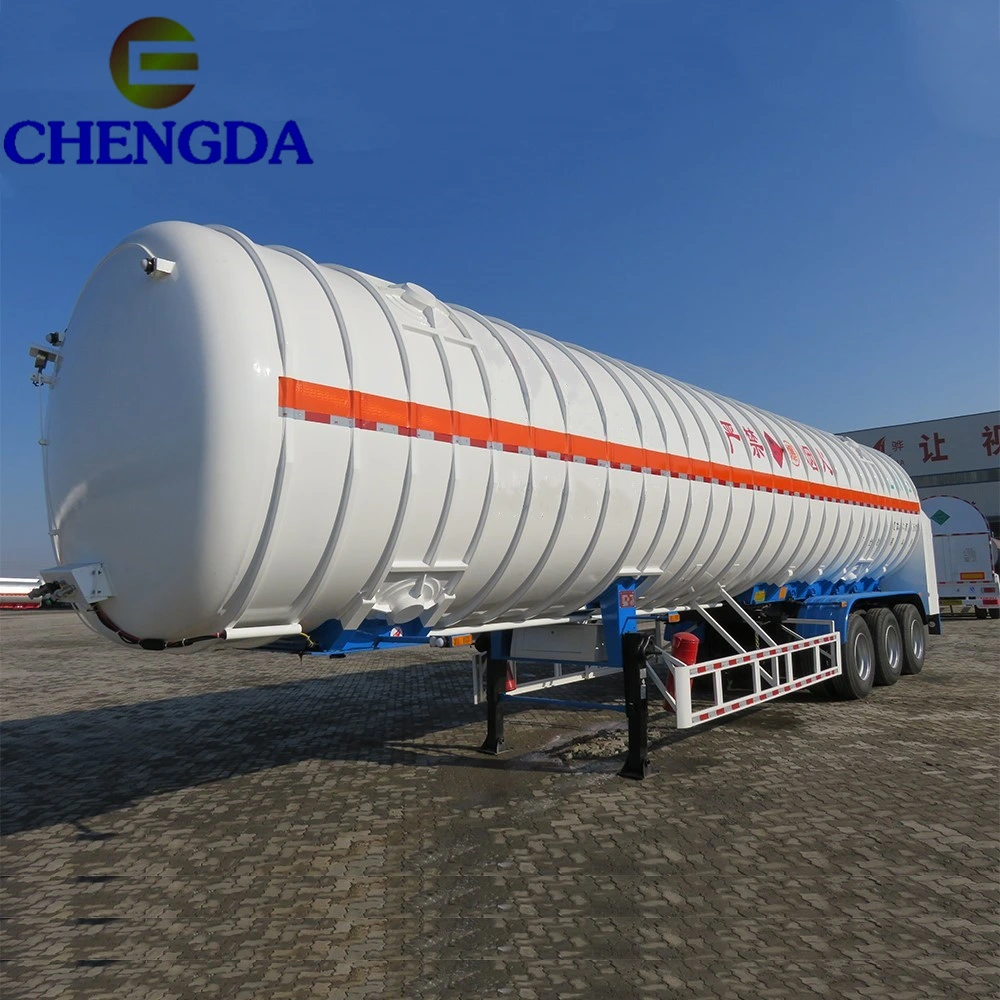 Specs: Cryogenic Tanker Truck LNG Storage Tank Price for Sale

Cryogenic Tanker Truck LNG Storage Tank Price for Sale

1

Dimensions(length*width*height)

13000*2500*3995(mm)

Shell Of Tanker
Cryogenic Tanker Truck LNG Storage Tank Price for Sale

1

Products

LNG, Butane , Propane

2

Fluid property

flammable

4

Design temperature

-40°C to 50°C

5

Design pressure

1.61MPa

6

Corrosion allowance

1.0mm

7

Major materials of bearing pressure

Tanker body : Q345R , 12.5mm

End plate : Q345R , front:10mm,Rear:12.5mm

Main Beam : T700

8

Filling weight per volume

420Kg/m3

9

Compartments

One

10

Baffle inside the tank

14-off Aluminum bolted plate , thickness is 6mm

11

Shape

Cylindrical ; Ellipse head

Detection

1

Heat treatment

Overall heat treatment in a furnace , 500°C to 560°C

2

Flaw detection

100% Flaw detection

3

Hydrostatic test

2.1MPa

4

Magnaflux

Aim at welding place flaw detection can not cover

Safety Valve (As customer's requirement )

1

Quantity

Two

2

Location

On the top of tanker ;

3

Type

Only weld suitable flange

4

Size

As customer's requirement

Running System

1

Axles

3

13 TON FUWA Axles

2

Suspension system

1

FUWA Air suspension

4

Tyre

7

Brand : Triangle,12 R22.5 vacuum

5

Kingpin

1

90#/50#

6

Landing legs

1

28Ton FUWA
Cryogenic Tanker Truck LNG Storage Tank Price for Sale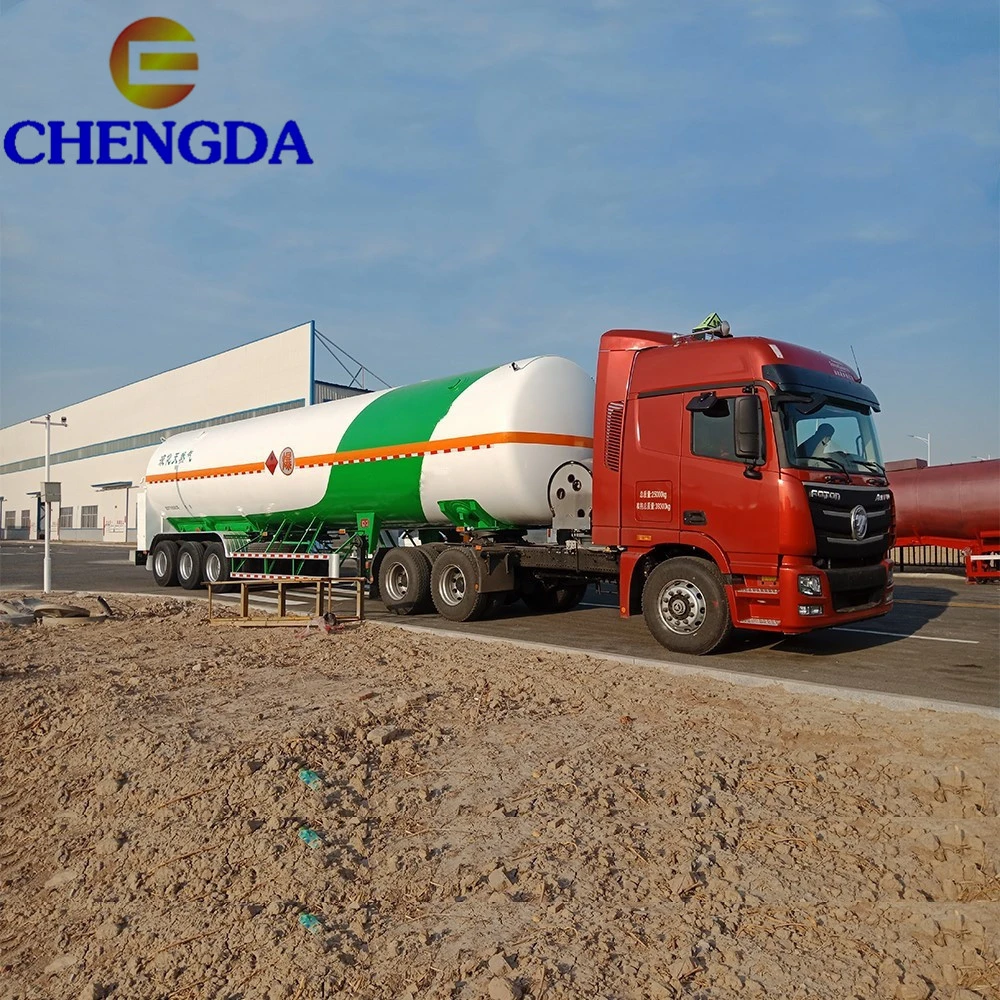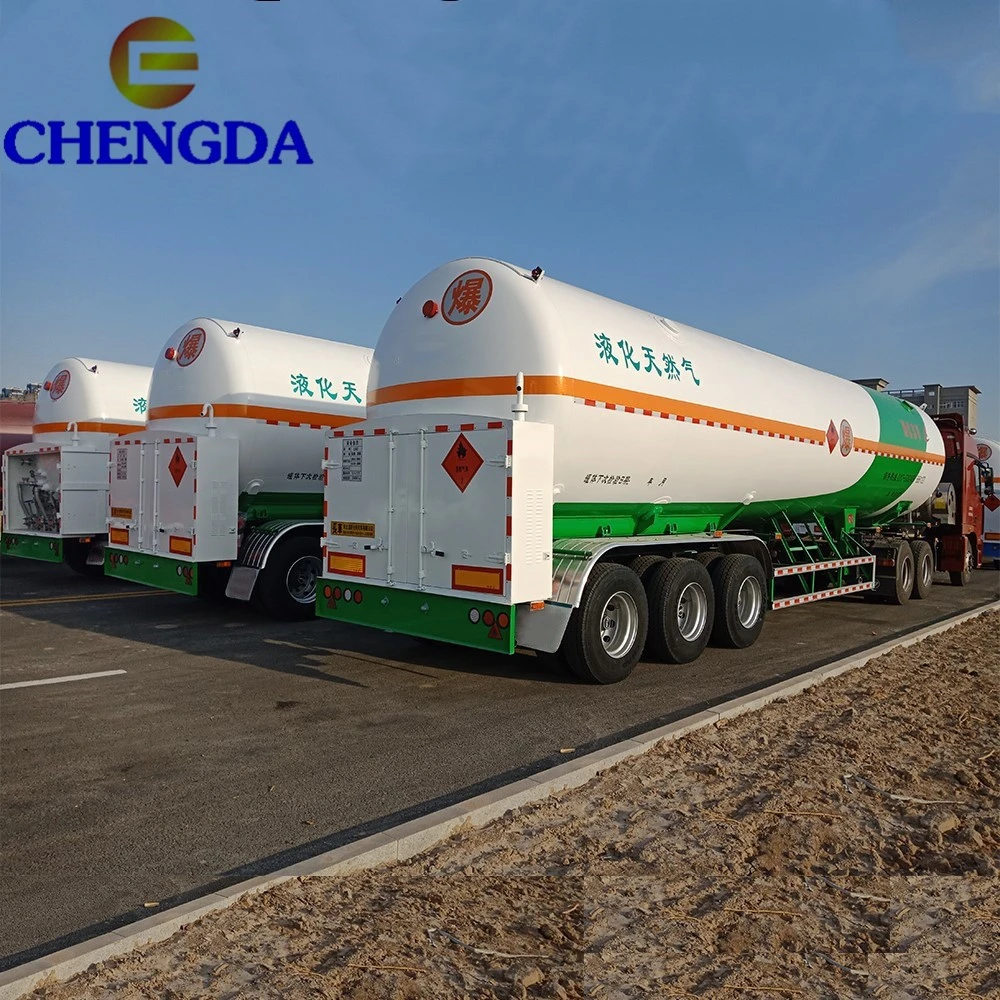 Company information:
Shandong Chengda Trailer Manufacturer Co.,Ltd. Established in 2005 is one of the qualified manufacturers of various trailers.
ChengDa workshop area of 45 acres, 3000 square meters, the output of 800 ~ 1000 semi - trailers per month, five production lines, 150 employees at present.
We can provide various trailers such as heavy duty low bed semi trailer, flatbed container semi trailers, skeletal container semi trailer, side wall semi trailer, cargo box semi trailer, dump trailers, bulk cement tanker trailer, fuel tanker semi trailer, stainless steel tank trailer, aluminum tank trailer, car carrier semi trailer, and can be manufactured as special design
Our semi trailer :
box semi trailer:side wall semi trailer, stake semi trailer, fence semi trailer,
van semi trailer, cargo semi trailer
flatbed semi trailer: lowbed semi trailer, lowbed semi trailer with ladder stand,
flat bed semi trailer for container
tanker semi trailer: fuel tanker semi trailer, bulk cement tanker semi trailer
dump semi trailer: end dump trailer, side dump semi trailer, flatbed dump trailer
and semi van dump
truck and tractor: sinotruk and shacman truck and tractor head
Our services : As a semi trailer manufacturer, we provide customized semi trailer
1. Based on your requirement, we provide the satisfied top, middle and econmic semi trailer.
2. We select the best material suppliers as partners, from raw materials, production, shipments are tracking records.
3. The full aspect service from order to shipping;
4.The most suitable advice when customer has special needs for your transportation;
5.The related spare parts of trailer or tractors,shipping together with discount price 2%.
we are waiting for you to get this ideal products and best quotation!
Cryogenic Tanker Truck LNG Storage Tank Price for Sale
For More details, pls contact me.
Lean Li
Mobile Phone: +86-18769796986