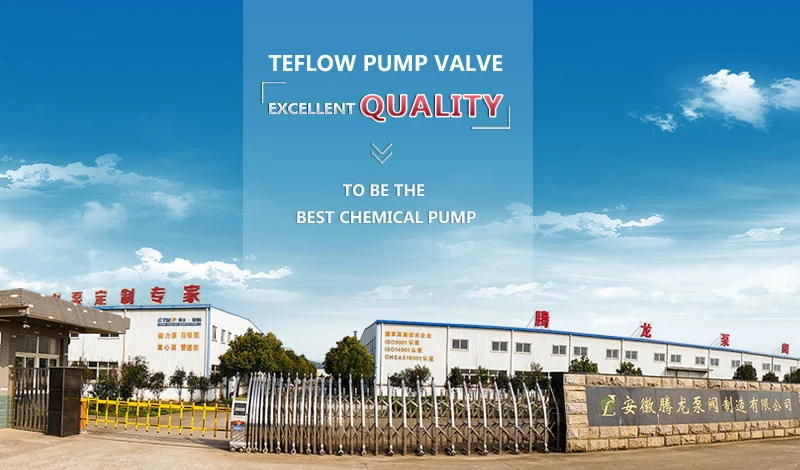 Anti-corrosive ptfe polyurethane desulphurization mortar pump
Flow range:10
m³/H-400
m³/H
(166L/min-6666L/min)
Head range:
20
M-50
M
Motor power:3
KW-
75
KW
Speed:2900r/min

EFF:28-62m
Voltage:220V-380V-440V
Performance: corrosion resistance
Brand Name:
TEFLOW PUMP
Material
FEP,PFA,PTFE,PVDF,PP,lined
Characteristics
The over-flow parts of UHB-ZK corrosion-resistant and wear-resistant mortar pump are all made of ultra-high molecular weight polyethylene tight lining fluorine, the lining layer is not less than 8mm. Can be equipped with fluorine rubber negative pressure sealing ring, plus cooling water device, can also be equipped with mechanical seal.
Advantages
1. Strong corrosion resistance.
2. Strong impact resistance.
3. Excellent corrosion resistance.
4. Noise-free, safe and reliable, non-toxic decomposition.
5. Low friction coefficient.
6. Good adhesion resistance
Applicable
Medium
Acid pump, alkali pump, salt solution pump, desulphurization acid pump, acrylic acid pump,