Horizontal Exhaust Gas Heat Recovery Steam Boiler for Oil Gas Generator Set
Description of Waste Heat Boiler:
KNLW exhaust boiler is the high efficient energy saving equipment specially designed for waste heat recovery of the oil gas generator sets. The boiler adopts screwed tube as heat transfer enhanced components, special processed with thread line in tube. The flue gas will rotate to strengthen the heat transfer when it through the tube, so that the boiler heating area can be reduced, the dimensions and weight can be decreased. The exhaust boiler is characterized by simple structure, high heat efficiency, long working life, safe and reliable, maintenance friendly.
Composition of Each exhaust gas boiler:
Inlet smoke box,

Outlet smoke box,

Threaded pipes,

Smoke returning chamber

Accessories.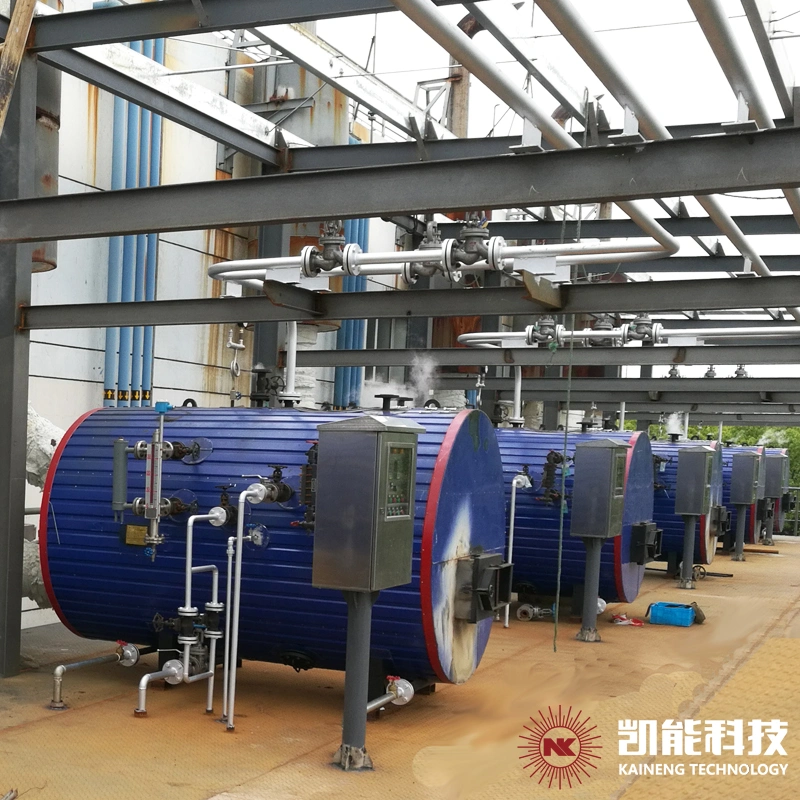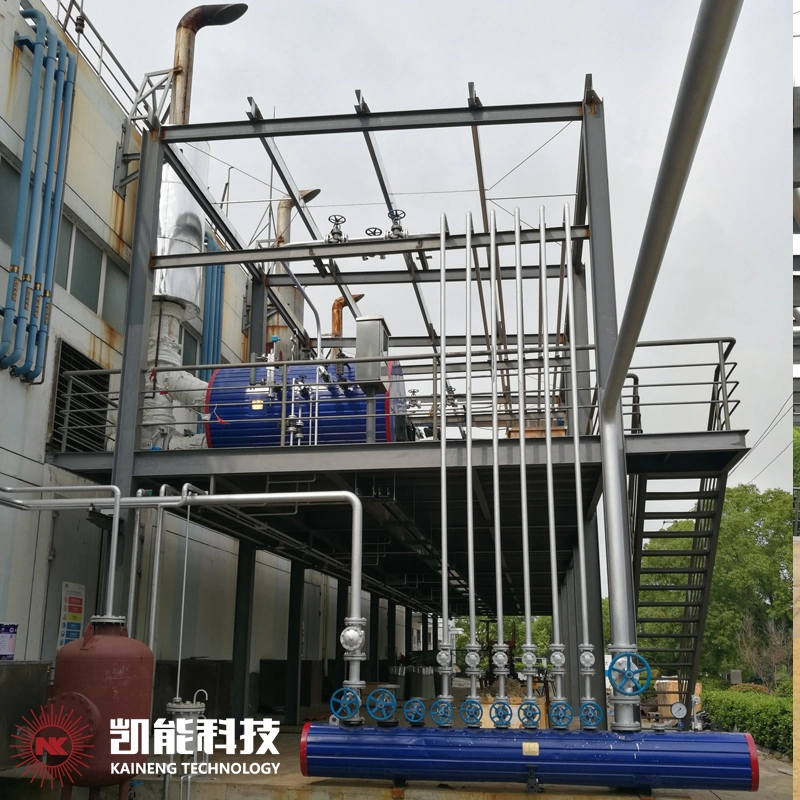 The threaded tube exhaust gas boiler is fully welded. The threaded tube is welded to the tube sheet, and the tube sheet is welded with the drum to form a closed space. The drum is equipped with many accessories necessary for the boiler. Since the flow of flue gas in the pipe is double pass, the inlet and outlet boxes are at the same end of the boiler, and the necessary man holes are equipped on the smoke box for inspection and water washing. Insulation material is additionally provided on the outside of the drum to reduce heat loss. The outside of the insulation material is galvanized steel plate to protect the insulation material from damage.
Exhaust gas boiler (EGB) benefits :
Highly reliable in operation and robust in construction.

Quick Payback Returns are achieved.

One time investment with lifetime returns.

No combustion, No emission hence Eco-friendly.

Energy being put to use, which was getting wasted anyway.
Exhaust gas boiler capacity :
Exhaust gas boiler (EGB) are offered in tailor-made capacities as per
Kaineng Service:
Pre-sale service:
Kaineng helps customer to choose the proper

waste heat boiler

model according to different requirements of various industry. Before delivery we will provide boiler drawings, auxiliary equipment drawings, foundation drawing, layout drawing, etc.
In-sale service:
Kaineng keeps 24 hours online and keeps close contacts during the production process to ensure on time delivery with perfect finished product.
After-sale service:
1. provide full range of original quality spare parts.
2. Kaineng offer project guidance service, we will dispatch engineers to your local project site to guide the installation and commissioning.
3. Our engineers will held a training for boiler workers to ensure the safe operation.
4. Free maintenance and repair for one year and lifelong service.
Kaineng Factory Area