Zeilite Concentration rotor
The equipment model and quotation need to be calculated according to the exhaust gas composition of the application scenario.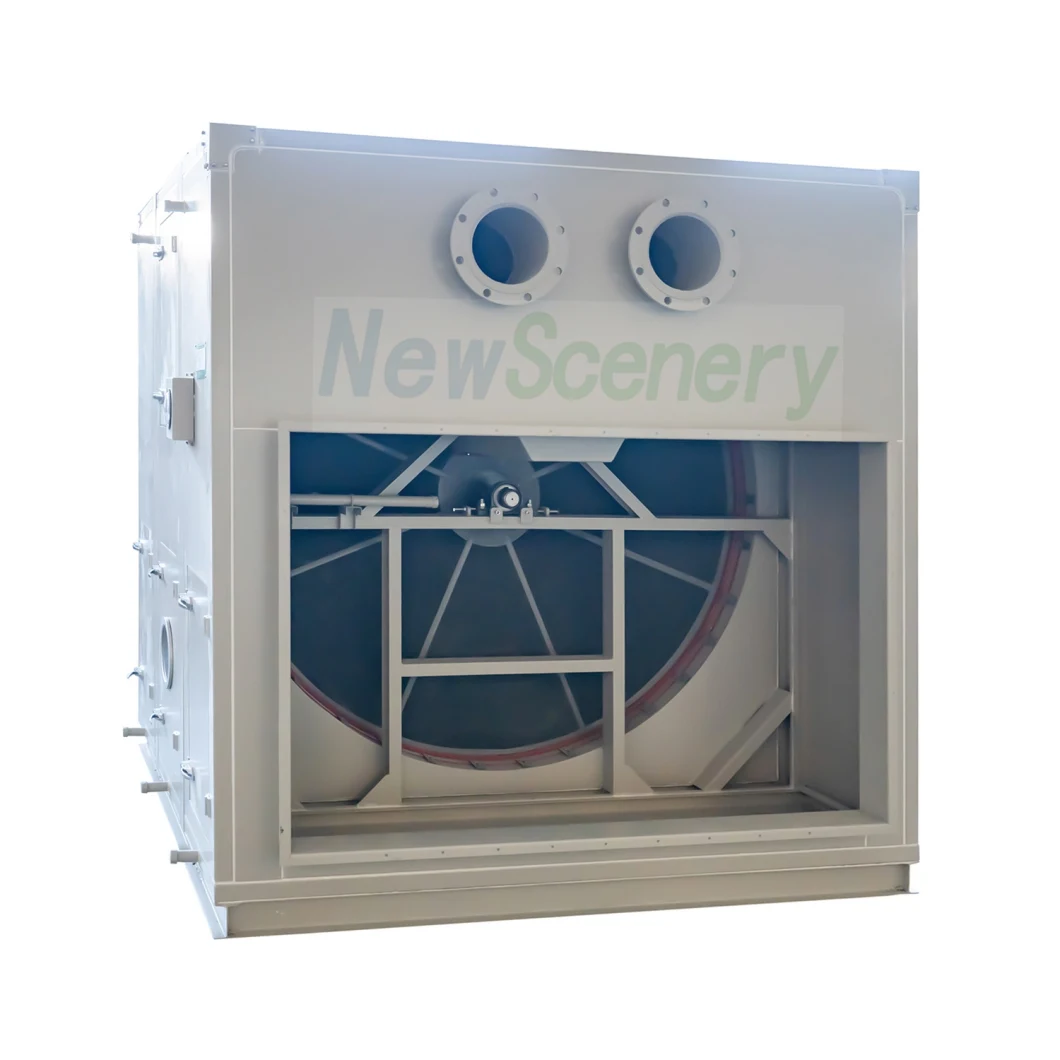 The zeolite runner organic waste gas purification technology is a technology that uses zeolite molecular sieve adsorbents to adsorb and purify the VOCs in the exhaust gas. Zeolite molecular sieves are crystalline aluminosilicates, which are widely used in the field of waste gas treatment with their regular crystal structure, uniform pore distribution and adjustable surface properties.
The hydrophobic silicalite adsorbent presents strong hydrophobic/lipophilic characteristics, uniform pores, larger specific surface area (500~1000m2/g) and larger adsorption capacity. The size of the internal pores of molecular sieve is similar to that of common VOCs. The kinetic diameter is similar, the mass transfer resistance of VOCs molecules on the surface and pores of the molecular sieve is small, and the adsorption/desorption speed is fast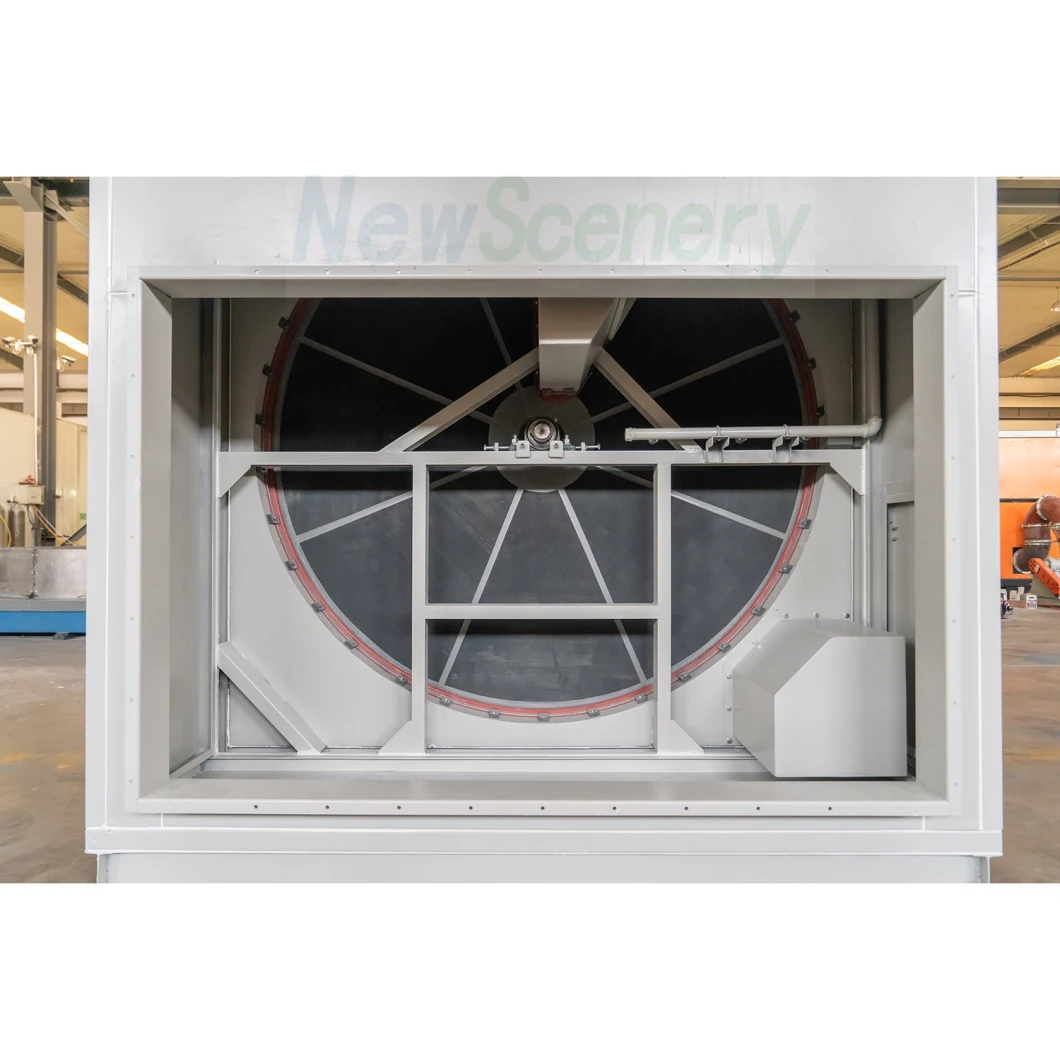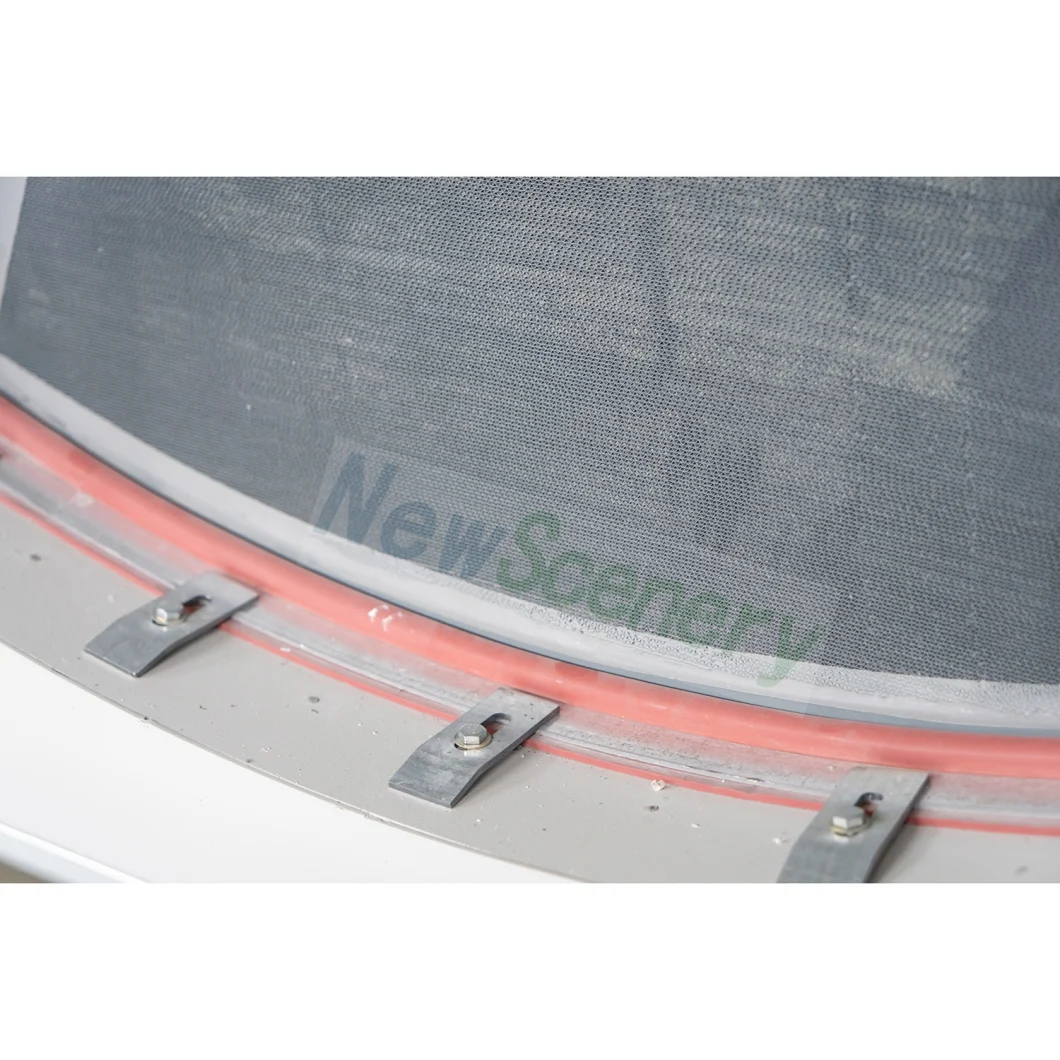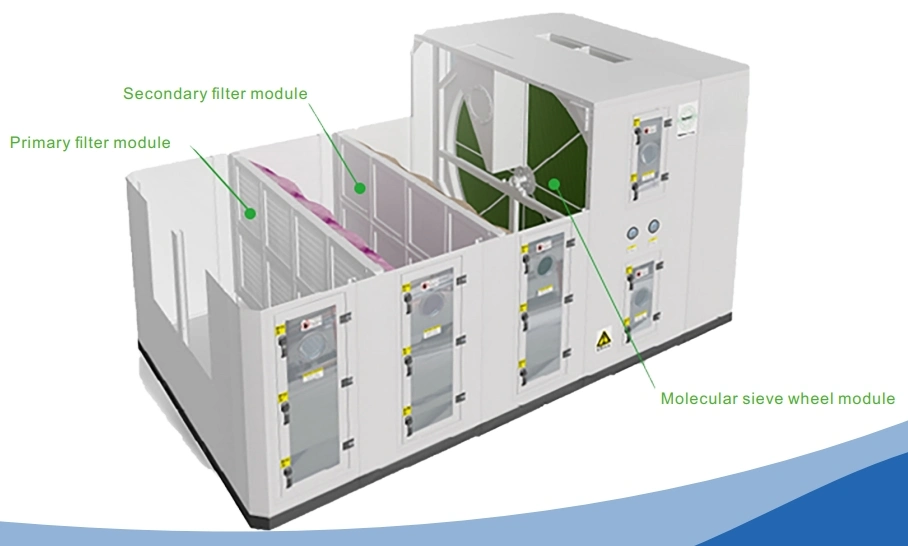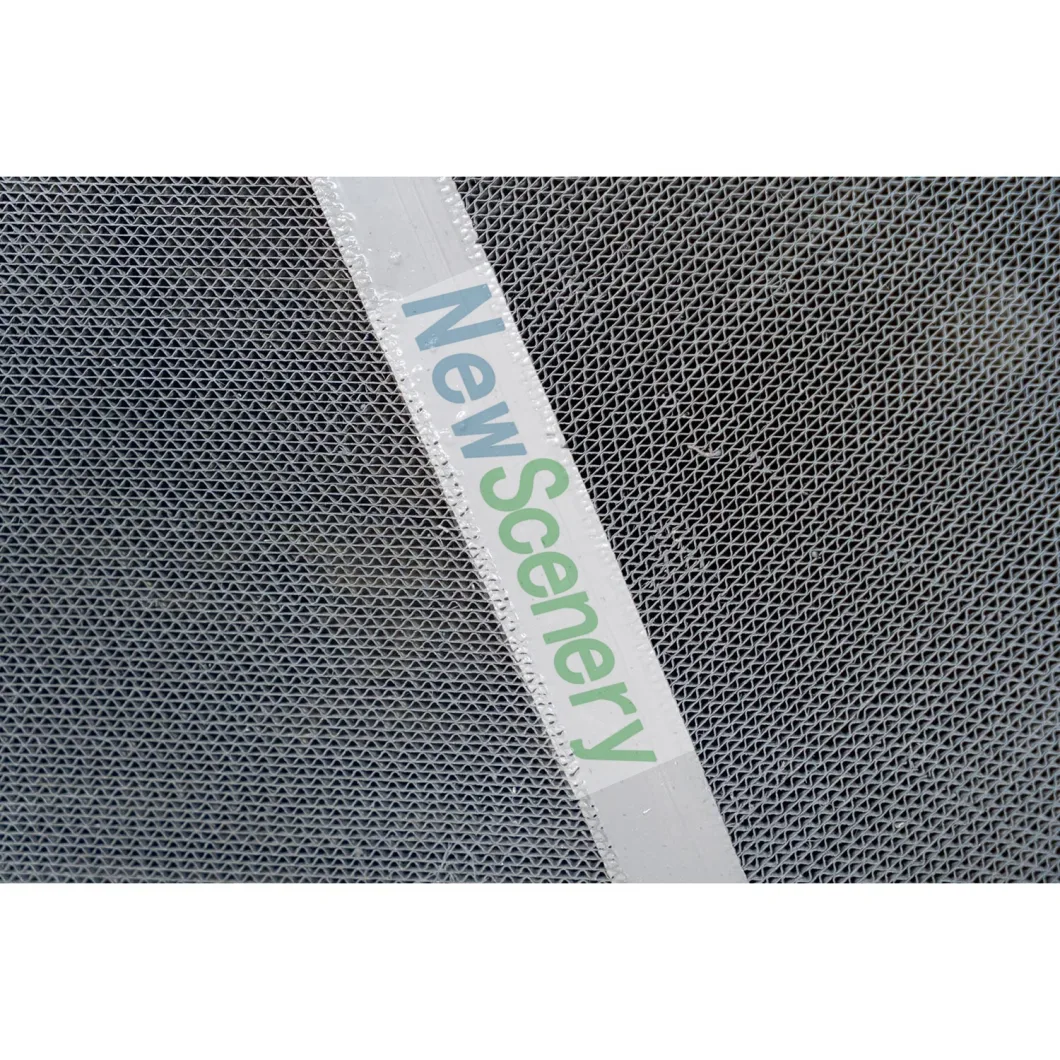 The Zeilite Concentration rotor is divided into three zones, namely the treatment zone (adsorption zone), the regeneration zone (desorption zone), and the cooling zone. The runner is in each zone.
Continuous operation within;
After the front-end pretreatment of the organic waste gas, the waste gas enters the adsorption zone of the zeolite runner, where the organic waste gas is adsorbed
Attached to the surface of the runner, the purified exhaust gas can be directly discharged up to the standard;
The organic waste gas adsorbed on the surface of the zeolite runner is removed by high temperature hot air in the desorption zone, and enters the back-end treatment.
In this process, the organic waste gas can be concentrated up to 30 times;
The Zeilite Concentration rotor is cooled in the cooling zone, and the air passing through the cooling zone is used as desorption waste gas after being heated.
Can effectively save energy consumption.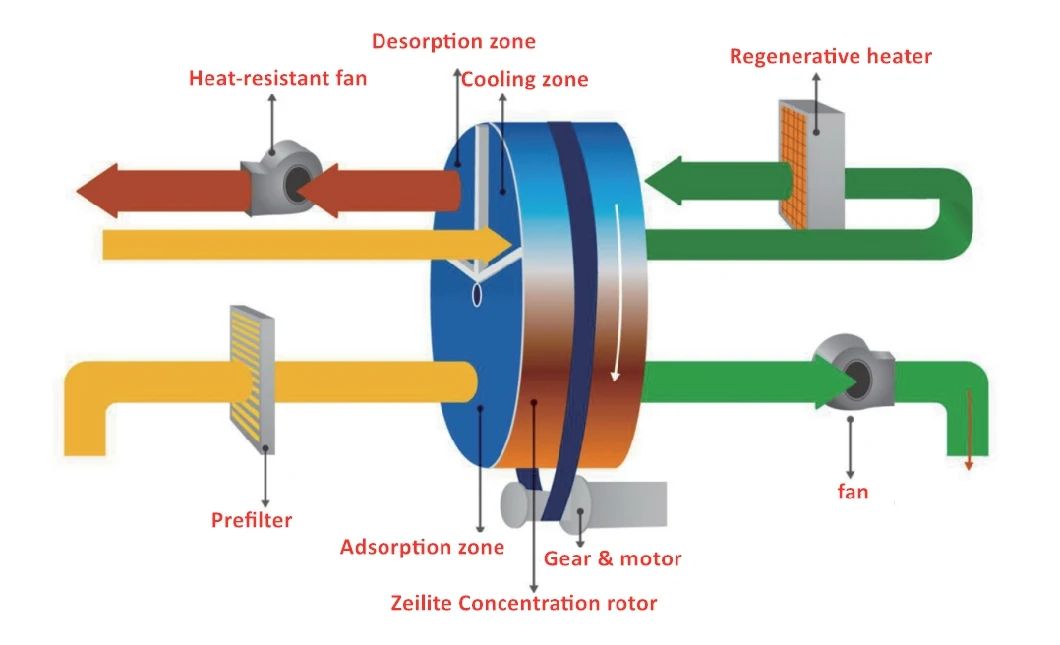 Zeolite adsorption concentration rotor is divided into adsorption zone, desorption zone and cooling regeneration zone, rotor runs continuously in each zone.
The VOCs of low concentration enter the adsorption zone -after pretreatment by filtrating device, VOCs component is adsorbed in the Zeolite. The Zeolite which has already adsorbed VOCs component rotate to enter the desorption zone, and go through desorption concentration by high-temperature hot air, and then enters the cooling regeneration zone to go through cooling regenerated by cooling air, the cooling air can become regeneration gas to use after heated.

Concentration ratio (n=(S1×V1)/(S2×V2) =5~30) is determined according to component and concentration to reduce the running energy using at utmost.
No.

Cross-sectional area

Wheel Body Size

(mm)

Treatment Airflow

(m2/h)

Wind speed m/s

Wind speed

m2/s

Wind speed

m2/s

1

1.83

Φ1550X400~600

2.5-3.5

1.64-2.30

1.0-3.0

2

2.27

Φ1750X400~600

2.5-3.5

2.04-2.86

1.5-2.5

3

2.83

Φ1950X400~600

2.5-3.5

2.55-3.57

2.5-4.0

4

3.59

Φ2190X400~600

2.5-3.5

3.24-4.53

2.5-5.0

5

4.15

Φ2350X400~600

2.5-3.5

3.74-5.23

3.5-5.5

6

4.96

Φ2500X400~600

2.5-3.5

4.28-5.99

5.8-6.7

7

5.31

Φ2650X400~600

2.5-3.5

4.78-6.69

4.0-7.0

8

6.60

Φ2950X400~600

2.5-3.5

5.94-8.32

5.5-8.5

9

8.04

Φ3250X400~600

2.5-3.5

7.23-10.13

6.5-9.5

10

9.62

Φ3550X400~600

2.5-3.5

8.65-12.12

8.0-12.5

11

10.75

Φ3750X400~600

2.5-3.5

9.67-13.54

9.5-14.0

12

11.94

Φ3950X400~600

2.5-3.5

10.75-15.04

10.5-15.5

13

13.85

Φ4250X400~600

2.5-3.5

12.46-17.45

12.0-17.5
Our company has strong technology research and development capabilities. The core research and development team includes materials science, chemical technology,
Chemical engineering, environmental monitoring, circuit control, software professionals.
The company's laboratory has a variety of advanced product performance testing instruments, and has developed an automatic testing device for zeolite embryos.
Rich experiments and tests provide strong technical support for the production and selection of runners.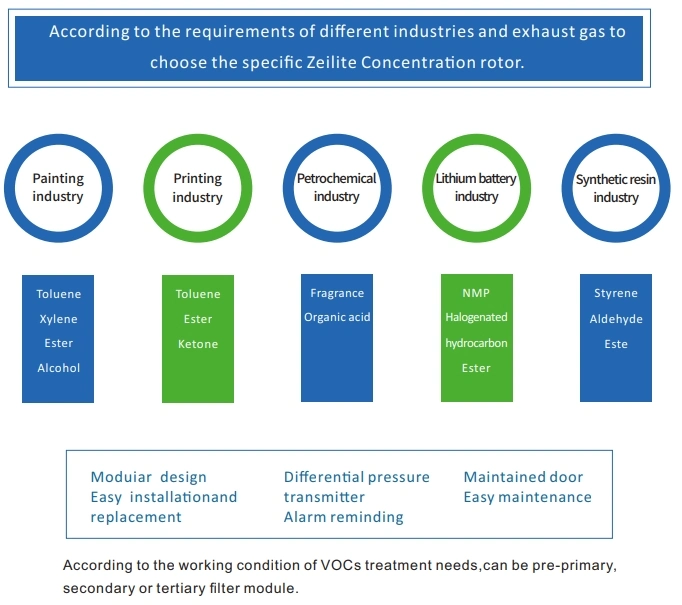 | | |
| --- | --- |
| | https://youtu.be/guQhekm0uMo |
Main application areas
Surface coating industry: various painting workshops such as vehicle manufacturing, aircraft manufacturing, and mechanical spraying;
Printing industry: printing workshops such as gravure printing and decoration materials;
VOC emission sources in the production process of the petrochemical industry;
Sources of VOC gas emissions in the production of semiconductor and integrated circuit industries;
Sources of VOC emissions in the LCD display manufacturing industry;
VOC emission sources during the manufacturing process of lithium-ion batteries;
High-value solvent recovery field;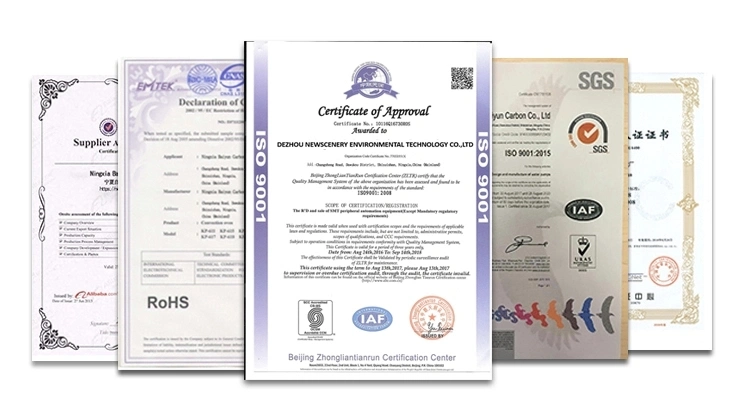 WHY US-FAQ
1.Q: What's your main products?
A: Our main products are DPF, Ceramic Honeycomb Substrates, RTO, RCO, VOC, Honeycomb ceramics regenerator; Infrared Ceramic Honeycomb Plate, Foam Ceramic Filters, Ceramic Honeycomb Filters.
2.Q: What kind of shape honeycomb ceramic can you supply?
A: We can supply round, square, oval, racetrack, trapezoid and so on. And we also accept OEM service.
3.Q: How can you control your quality?
A: For each production processing, Complete QC system will be ready for the chemical composition and Physical properties. After production, all the goods will be tested, and the quality certificate will be shipped along with goods.
4.Q: What's payment term will you accept?
A: Western union,T/T, L/C,DP
5. Q:Can you supply the samples?
A: Yes, we are honor to offer you the samples.