Product Description
The equipment aims to provide a high desulfurization and denitrification efficiency, a high degreasing rate, a good dust removal effect, and a wide range of requirements for the flue gas temperature range, in particular, the low temperature does not affect the dust removal, desulfurization and denitration indexes, and is beneficial for reducing smoke. The high-efficiency dust removal desulfurization and denitration equipment has the features of: high temperature, high thermal efficiency and low operating cost.
Unlike existing wet desulfurization and denitration techniques, it utilizes perturbation plus spray. The advanced mechanism of the super mass transfer field improves the specific surface area of the liquid, thereby improving the efficiency of dust removal, desulfurization and denitrification. It adopts cyclone dust removal and cooperates with Laxi ring to disturb the desulfurization and denitrification function. It has stronger adaptability to soot. The dust, sulfur and nitrate are treated without considering the original content. The initial dust removal is performed by mechanical cyclone dust removal. The smoke temperature requirements are more relaxed, leaving plenty of room for the boiler to reduce the exhaust gas temperature and increase the thermal efficiency.
Technical Parameters
Genernal Arrangement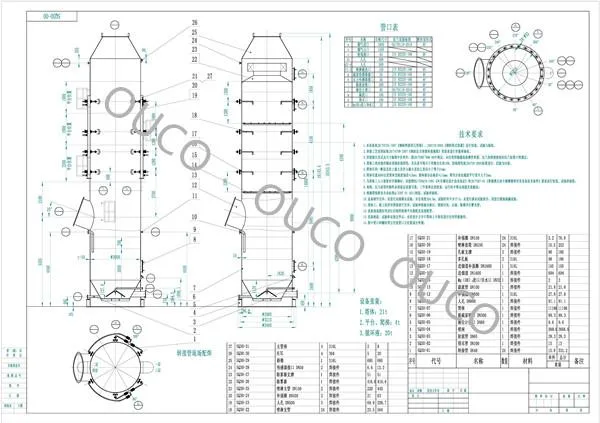 Packing & Shipping
Our company provides professional packaging and transportation for the products.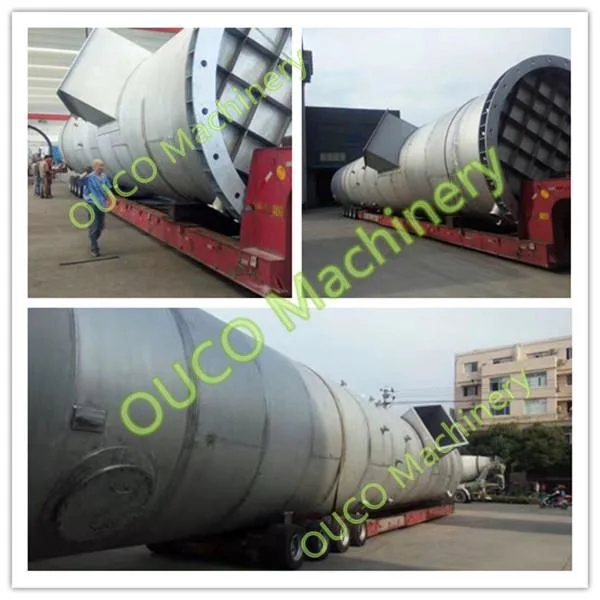 Our Certification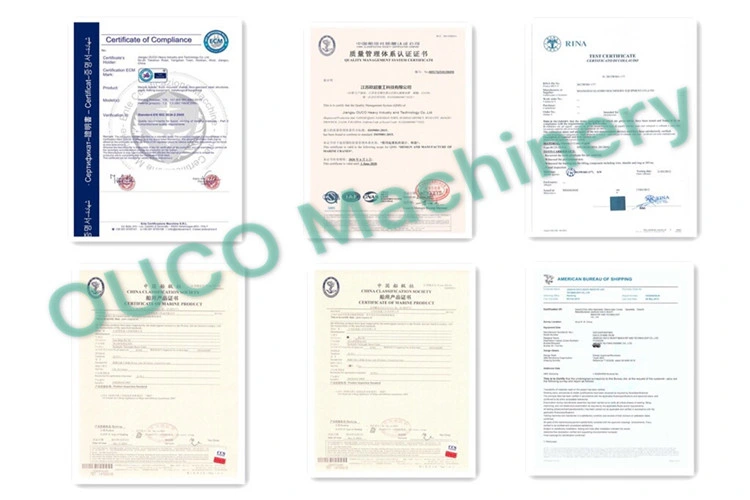 Our Company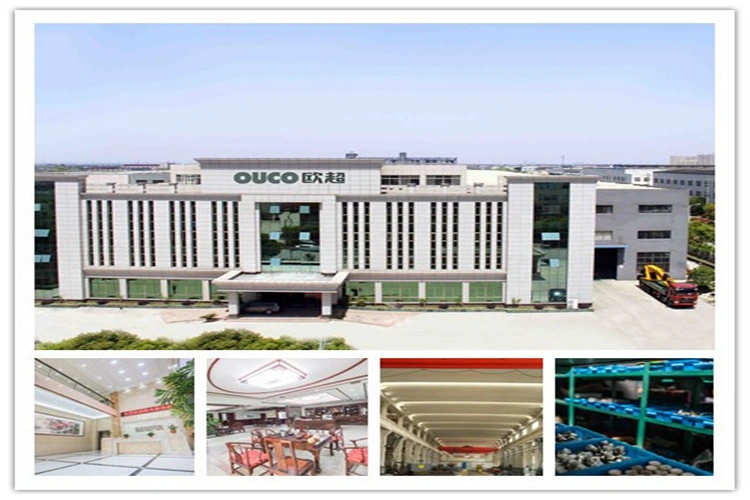 With years of experience, the OUCO Marine Group has its own designing team and manufacturing factory, excellent European management who has 47 years of experience on offshore business, which also provides after sales services overseas.
Our production line covers marine and offshore knuckle boom crane, telescopic crane, stiff boom crane, non-standard steel structure, more environmental-friendly operations and also truck crane with the range from 15t to 150t.Port industry which includes cranes, hoppers and grabs.
OUCO Machinery can build any type of handling equipment, according to our own design, but also according to provided designs.
We build products according to any certification requested by the client and are able to build them for working in, and under extreme heavy circumstances for working tempertures of - 40C accordingly.
Workshop
Our company has modern production factory and experienced production workers.Modern operation technology and strict supervision system guarantee the quality of products.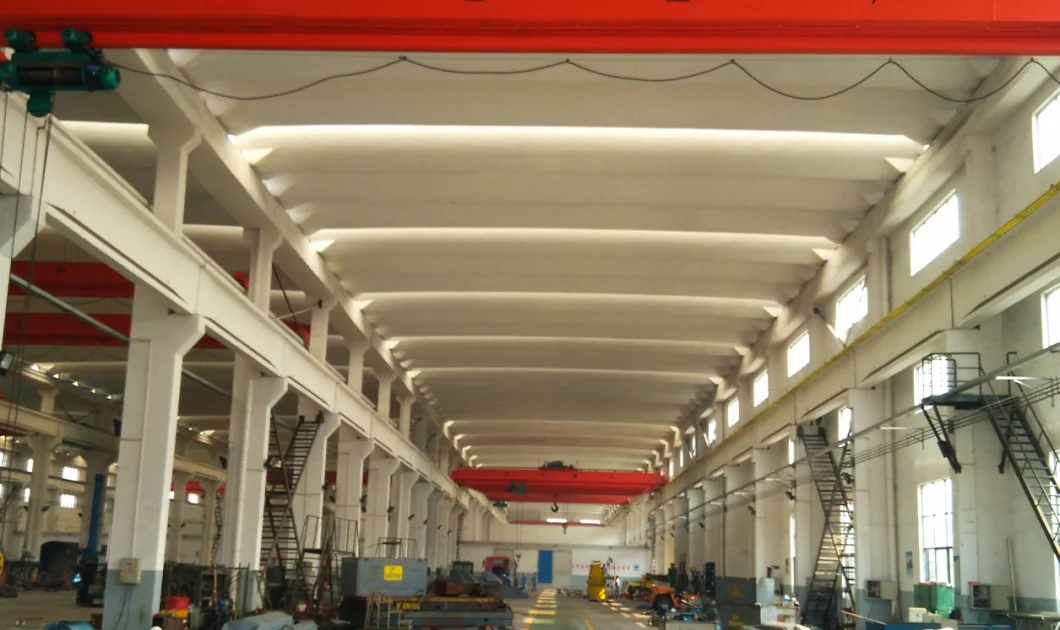 Once Cooperation Be Friends Forever
Our company participates in various exhibitions every year and presents our products to partners and customers around the world.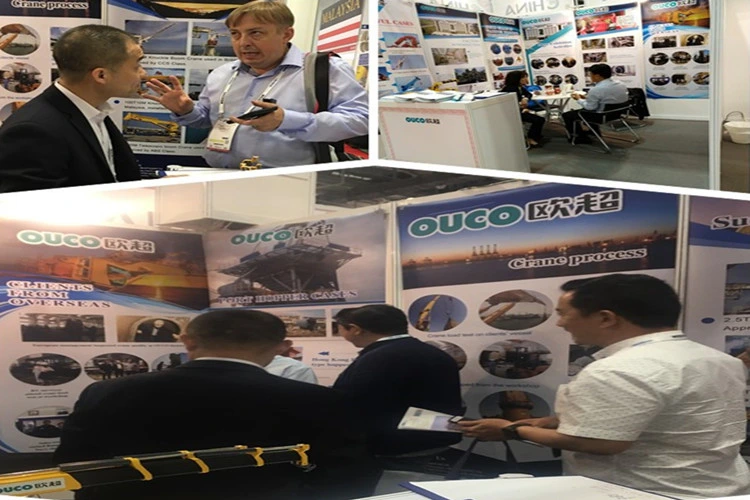 We have our own factory and welcome friends from all over the world to visit us.Once Cooperation Be Friends Forever.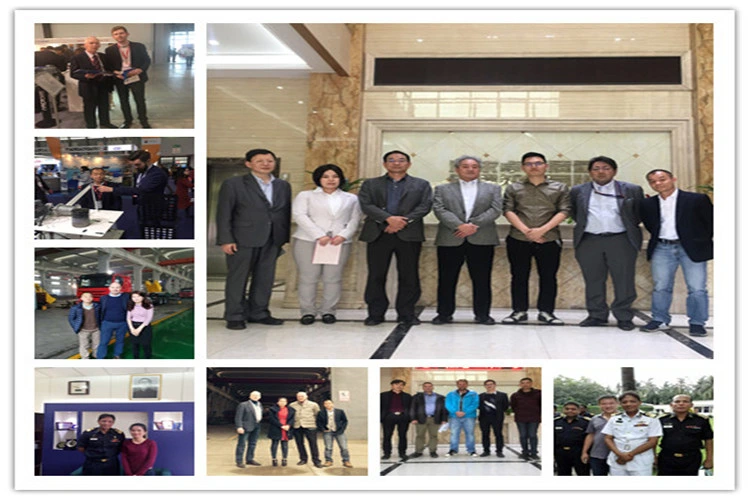 FAQ
1.

Q:Can this type work in hazardous environment?


A:Sure! We can customize for you, acid proof or explosion proof, no problem for that.
2.

Q:Can you provide the serious lifting tools?


A:Sure, we can provide any lift tools such as lift sling belt, lift clamp, grab, magnet or other specials as your requirement!
3.

Q:How can we install the crane?


A:Our senior engineer can be your side to do the installation guide service and training. Moreover, our best sales can visit your country.
4.

Q:Safety device


A:Overload limiter, Limit Switch (lifting and traveling), Interlock protection device.