Motexo Vent--
HEAVY DUTY CENTRIFUGAL FANS
APPLICATIONS

VA series fan can be used with industrial boilers, with the configuration of evaporation 0.5~10t/h
of various types of industrial boilers through the wind fan.

GENERAL SPECIFICATIONS

MTX-VA series is designed to adapt to the use of a variety of coal quality and equipped with
the elimination of sensationalized plant industrial boilers with the highest total pressure efficiency
of more than 80% of the new series of low-noise boiler drum, fan, where the intake conditions
are comparable, the performance is suitable for those can be selected.
When the user chooses the boiler pass and the fan, the fan manufacturer shall be informed of the selection according to the pressure and flow required by the conditions of use.

These blowers are produced for customers special requests.If the customer has other requirements
for pressure and air volume what is not included in the following list, please contact our
technicians to design and select the appropriate blower.
AIRFLOW
SWSI FANS - UP TO 900,000 CFM (1,529,100 M3/HOUR)
DWDI FANS - UP TO 1,500,000 CFM (2,548,500 M3/HOUR)
STATIC PRESSURE
SINGLE-STAGE FANS - UP TO 120 INCHES W.G. (29,850 PA)
TWO-STAGE FANS - UP TO 240 INCHES W.G. (59,650 PA)
TEMPERATURE RANGE: UP TO 1,500°F (815°C)
MOTOR SIZES: UP TO 15,000 HP (11,185 KW)
ARRANGEMENTS: 1, 3, 7, 8
CONSTRUCTION (FAN CASING)

The casing is formed from the Q235 steel sheet to stainless steel SS316 or 304 with integral supports.
The grey/red/white/orange paint finish is applied after production, optional hot dip galvanization,
furnace paint or epoxy paint is available. On fan casing there is Aerodynmical round Inlet

IMPELLER
Impellers are produced from Q235 Steel Sheet,stainless steel, ZAlSi7Mn Aluminium or FRP.
Static and dynamic vibration defects recovered after production according to appropriate ISO norm.

WHEEL SIZES : UP TO 160 INCHES (4,065 MM)

DRIVEN TYPE
Direct driven,belt driven,coupling driven.

OPTIONAL ACCESSORIES
Inlet silencer or outlet silencer,flexible connecter,air shutter.

OUTLET ANGLE
You can check below to select outlet angle that meet your demands.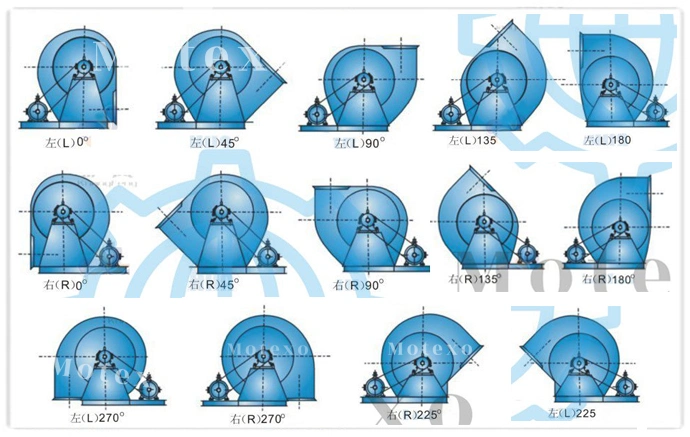 View more details and technical sheet of our centrifugal fan ,kindly please contact us to get latest catalog.


Customer Cases---Centrifugal Blower Fan Environmental Project Worldwide
We've been working with many project in Uganda,Indonesia, Myanmar,Peru,Pakistan and
other countries for sewage treatment project,Steel plant boiler drafting project,
Hydro Electric Power Plant and tunnel&mining project.
We understand the harsh environments in which fans are used.
Motexo fans will meet and exceed the demands of your industry engineering,
infrastruction project, mining/tunnel project and other environment project.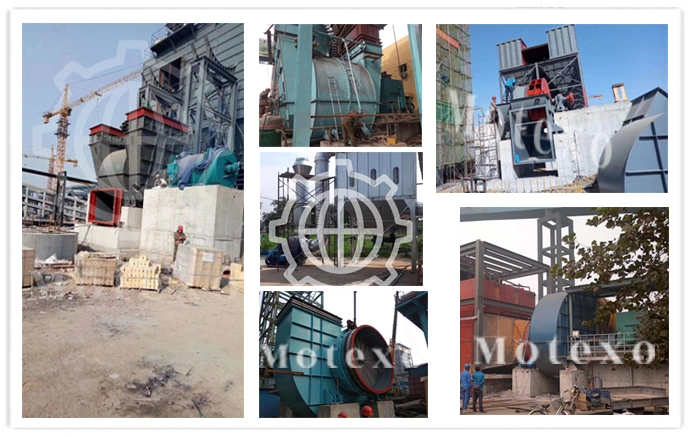 Production Workshop

Motexo Fan manufacture 300 series and more than 1,400 kinds of industrial fans.
All include heavy-duty designs for industrial applications.
We have individual workshop for roots blower,centrifugal fans&blowers,
maintaining,axial fan,welding and assembling.

For more info please direct check our website--motexco.en.made-in-china.com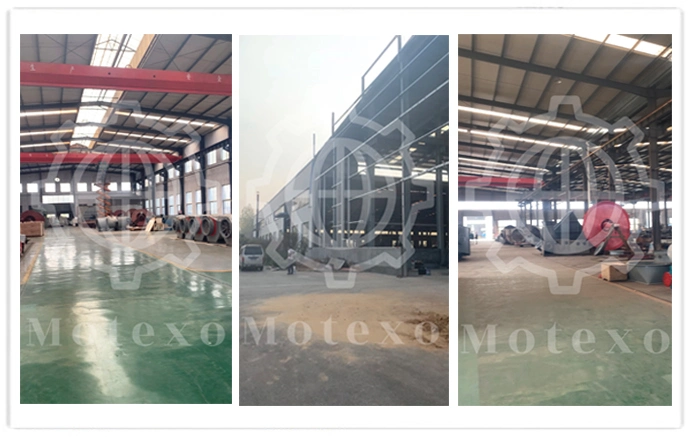 Production&Testing Equipment

Not only we can produce large batch of small fan, we have processing capability to produce heavy
duty fans like above 3.5m high. We adopt the best technology in all aspects of industrial fan,
such as shot blasting, sand blasting, all the paint process, welding process, etc.
Stoving vanish looks brighter than water paint( ordinary painting color). It has more than 200 sets of fine, large and rare processing equipment, and has a high-tech resin sand casting production line.

Our equipment is generally used for power plants, environmental protection plants, coal plants, and so on.
It requires high technology and workmanship.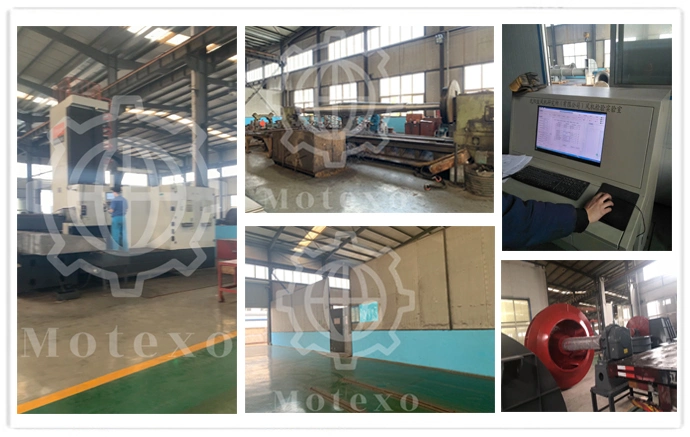 Centrifugal Fan Equiped with Frequency Control Panel/Soft Starter