Production Description
Biogas produced from anaerobic fermentation units, especially at medium or high temperatures, carries a large amount of H2S. Due to the existence of a large amount of water vapor in biogas, the interaction of water and H2S in biogas accelerates the corrosion and clogging of metal pipes, valves and flowmeters. In addition, the SO2 produced by H2S combustion combines with the water vapor in the combustion products to form sulfurous acid, which causes corrosion on the metal surface of the equipment, and also causes pollution to the atmospheric environment and affects human health. Therefore, H2S must be removed before using biogas.
The biogas desulfurization methods include dry desulfurization, wet desulfurization, biological desulfurization.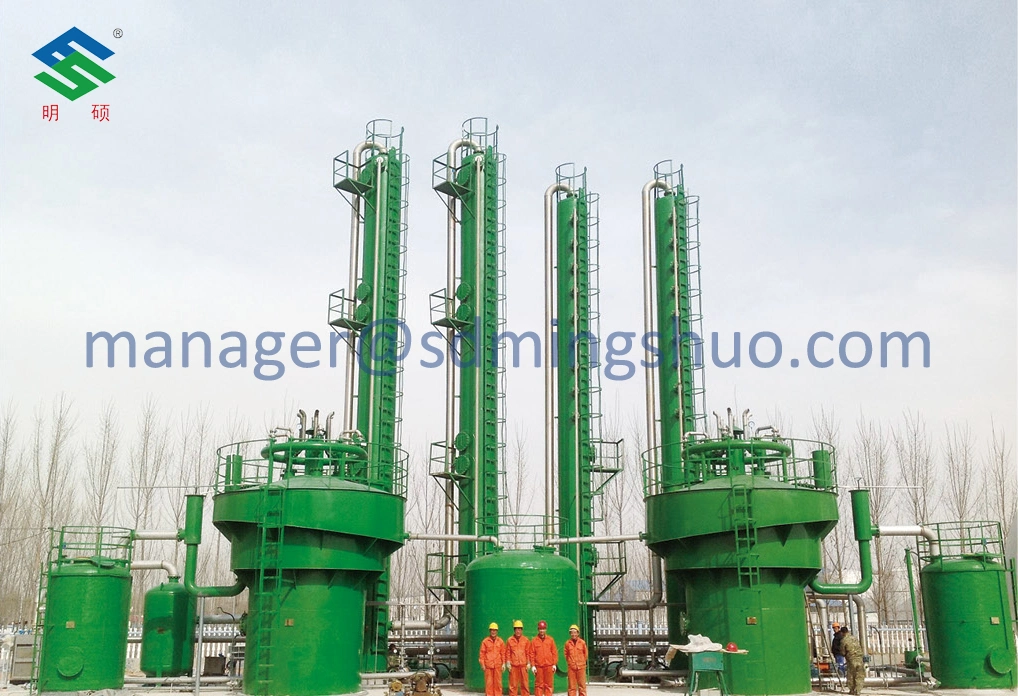 Characteristic
Dry Desulfurization
1. The structure is simple and easy to use.
2. No duty is required in the work process, and regular replacement is done alternately.
3. The desulphurization rate was higher when the new raw material was used and later decreased.
4. Compared with wet type, it needs add desulfurizer regularly.
5. Higher operation cost.

Wet Desulfurization
1. The equipment can run continuously for a long time and desulphurization is carried out continuously.
2. PH value is used to maintain desulfurization efficiency and low operating cost.
3. Complex process requires special attendant.
4. The equipment need to keep in good repair.

Biological Desulfurization
1. High Efficiency: Hydrogen Sulfide removal rate is higher than 98.5%.
2. High Adaptation Range: Hydrogen Sulfide can be treated higher than 1.5% (15000ppm)
3. Lowest Cost: the lowest operating cost compared with other desulfurization technologies.
4. High Safety: multiple safety protection devices.
5. Unattended: the system is fully automated through on-line monitoring system.
6. Easy to Maintenance: A small amount of maintenance work (such as regular calibration of PH probe).

Micro-Wet Desulfurization
1. Use international advanced technology, domestic original, exclusive production.
2. Avoid the pollution of Dry Desulfurization at the twice time, and high cost.
3. Good for desulfurization process with low gas content and low hydrogen sulfide content.
4. No pollution, low energy consumption, no need to use lye, high desulfurization precision, no need about twice desulphurization.
5. Efficient, quiet operation, simple operation, long service life.
6. Portability, convenient for container transportation.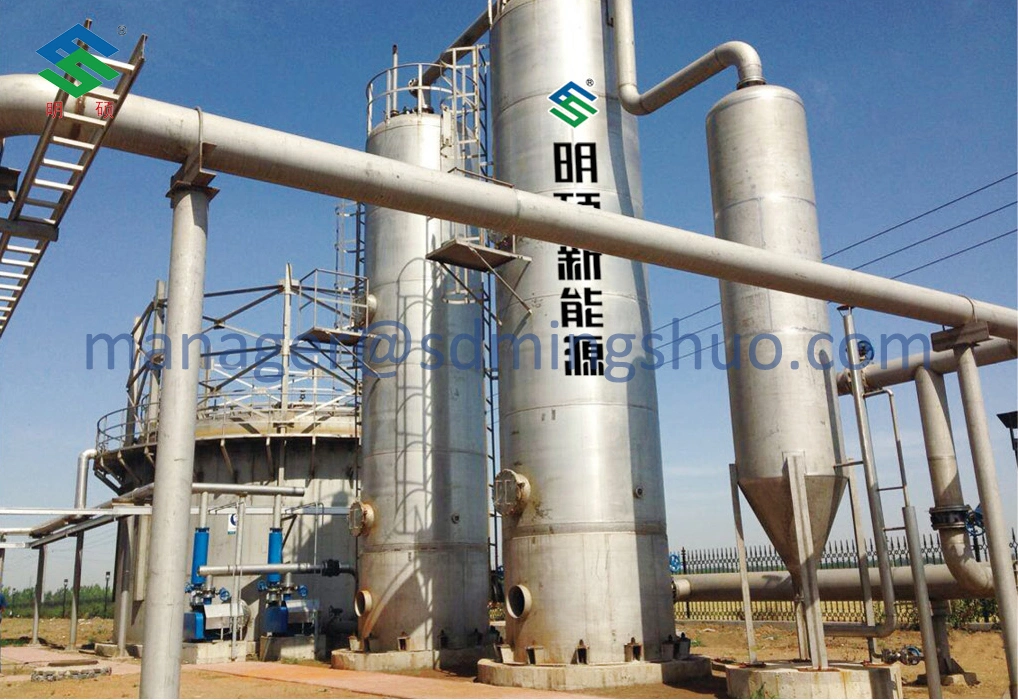 Comparison
| | | | | |
| --- | --- | --- | --- | --- |
| Type | Initial Investment | Operating Cost | Management and Maintenance | Application |
| Dry Desulfurization | Lower | Replacement cost of desulfurizer, medium | Frequent replacement of desulfurizer and potential corrosion of tower | Fine desulphurization is suitable for small gas flow and low concentration of hydrogen sulfide. |
| Wet Desulfurization | Medium | Consumption of drugs is high. | Automatic control, Manual labor is needed to add the drugs | It is suitable for intake gas with large methane flow and high hydrogen sulfide concentration. Intake concentration above 20000ppm |
| Biological Desulfurization | Medium | Cheapest, less than 2 cents for each biogas treatment. | Fully automated operation, simple maintenance. | Most suitable for medium-scale biogas desulfurization (200-2000 Nm³/h, initial concentration of hydrogen sulfide in 2000 - 10000 ppm) |
Cases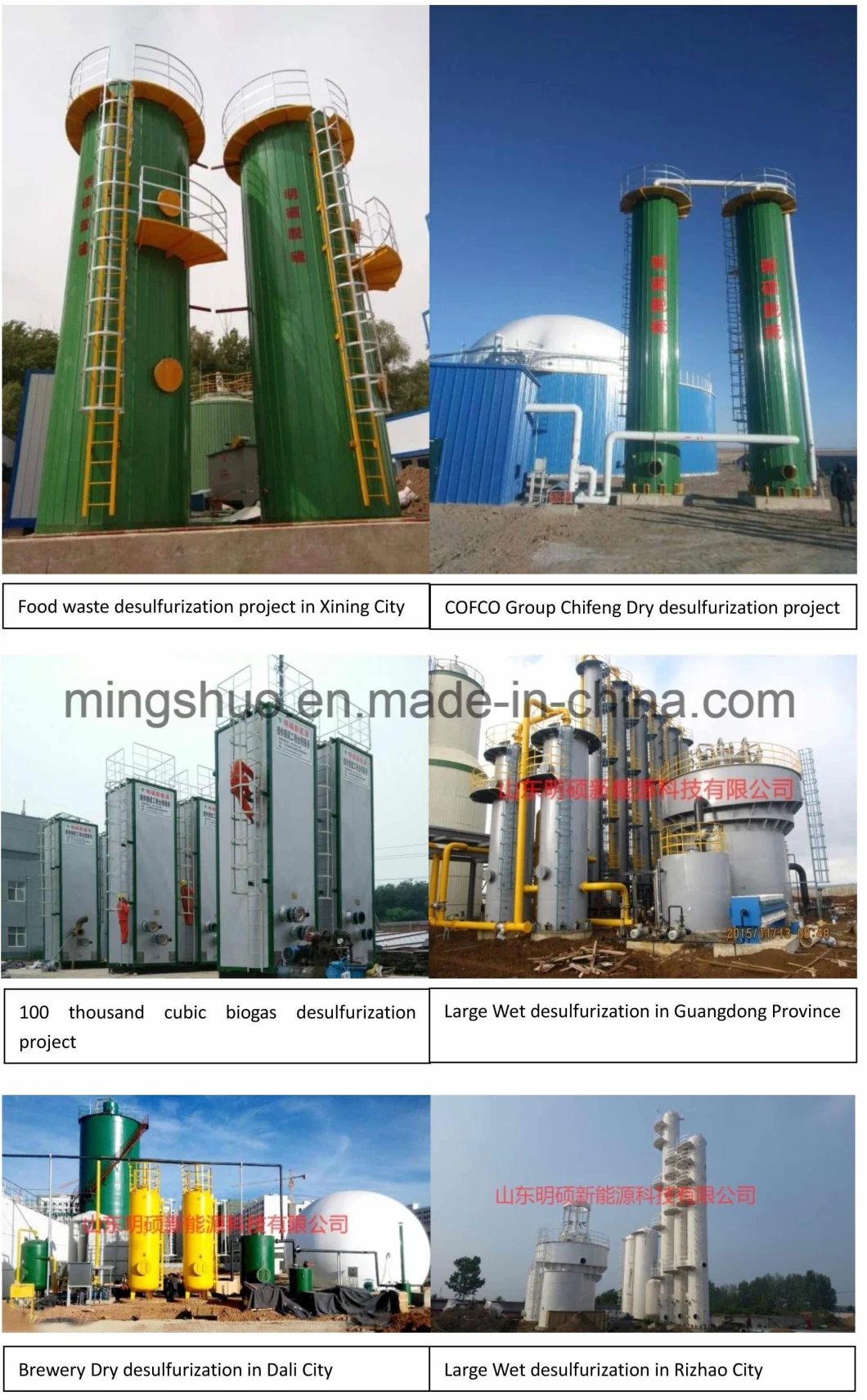 Our Campany
Shandong Mingshuo New Energy Technology Co., Ltd. was founded in 2004, which located at No.8 of West Ring Road, Linqu County, Weifang City, Shandong Province. The registered capital is thirty million RMB and an area of more than 100 mu of land. We are focus on the development, manufacture and sale of premium end of the environmental protection complete sets of equipment, also a project system integration and operation service provider.
Our products are divided into five large series, which including: large and medium-sized complete set of biogas equipment and engineering, desulfurization engineering, sewage engineering, organic fertilizer equipment and engineering, automobile exhaust treatment liquid and other environmental protection projects.
We has passed the quality, environment, occupational health and safety "Trinity" management system certification, with environmental engineering professional qualification, construction safety production license, D1, D2 type pressure vessel qualification. 28 patents for invention and utility models have been obtained, and have been involved in the formulation of national standards for biogas desulphurization equipment. We had exported to Asia, Africa, the United States, Europe and Oceania for more than 20 countries and regions, such as Malaysia, Japan, Uzbekistan, Indonesia, Iran, Thailand and Maldives.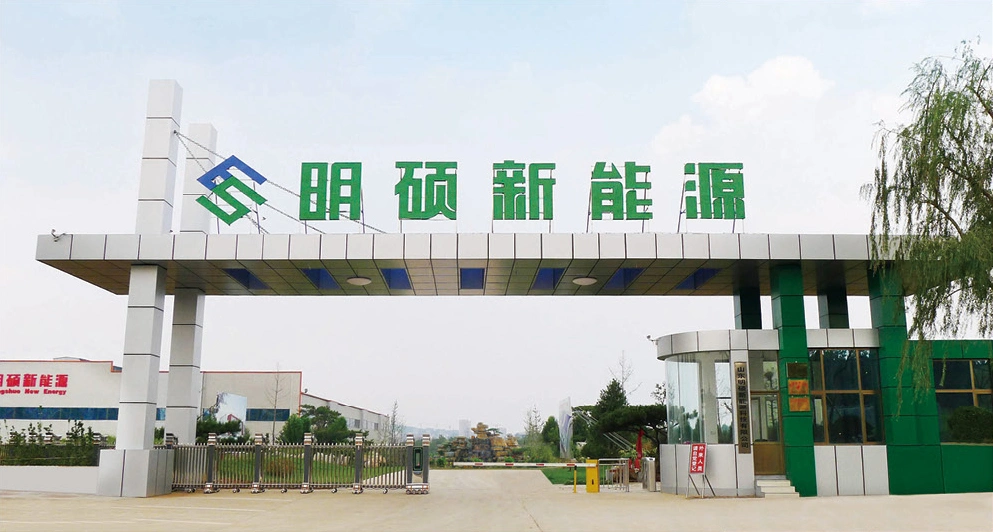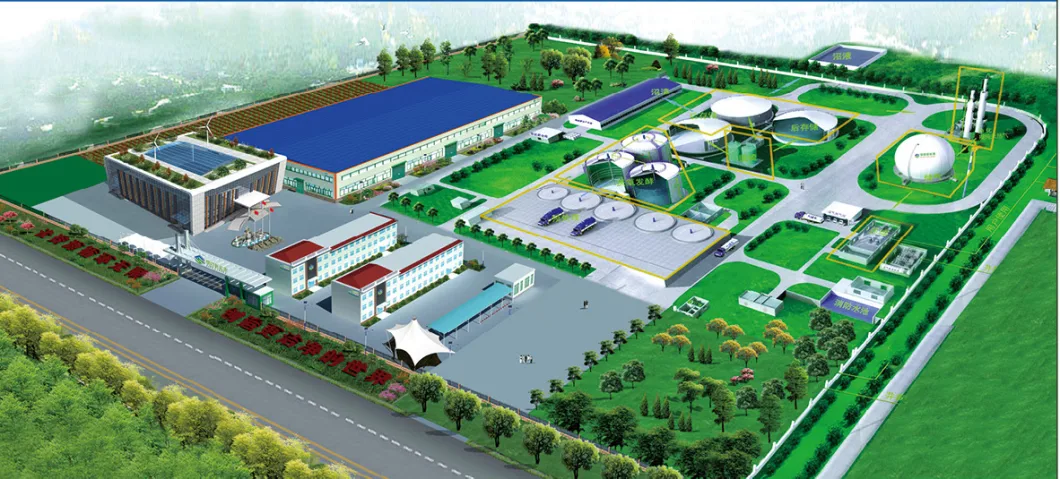 Authentication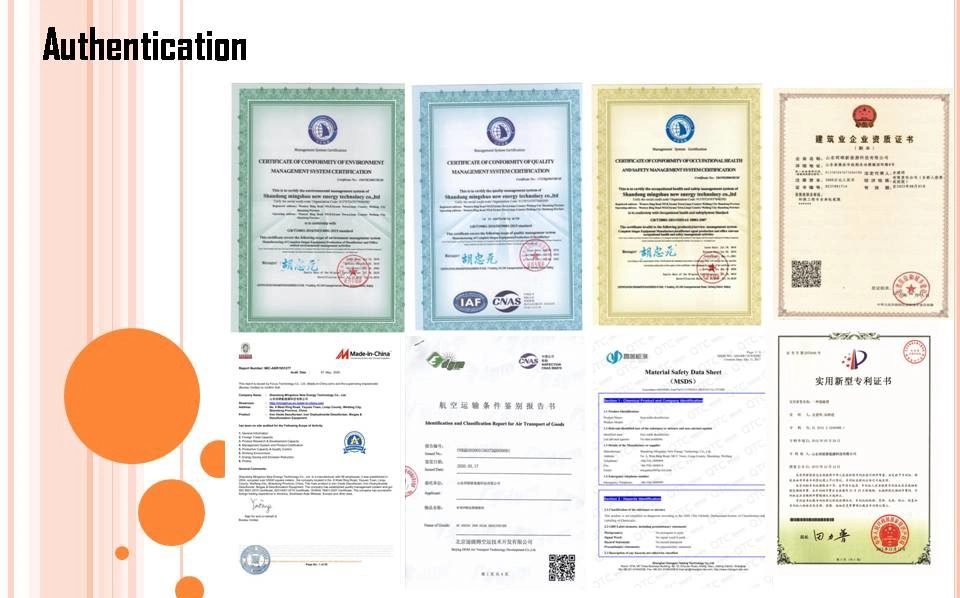 Workshop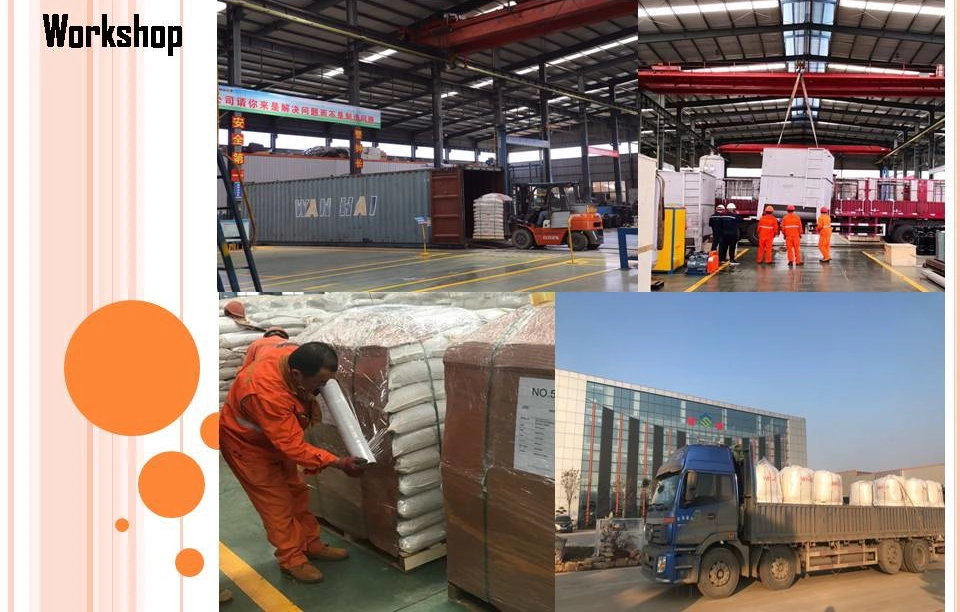 Exhibition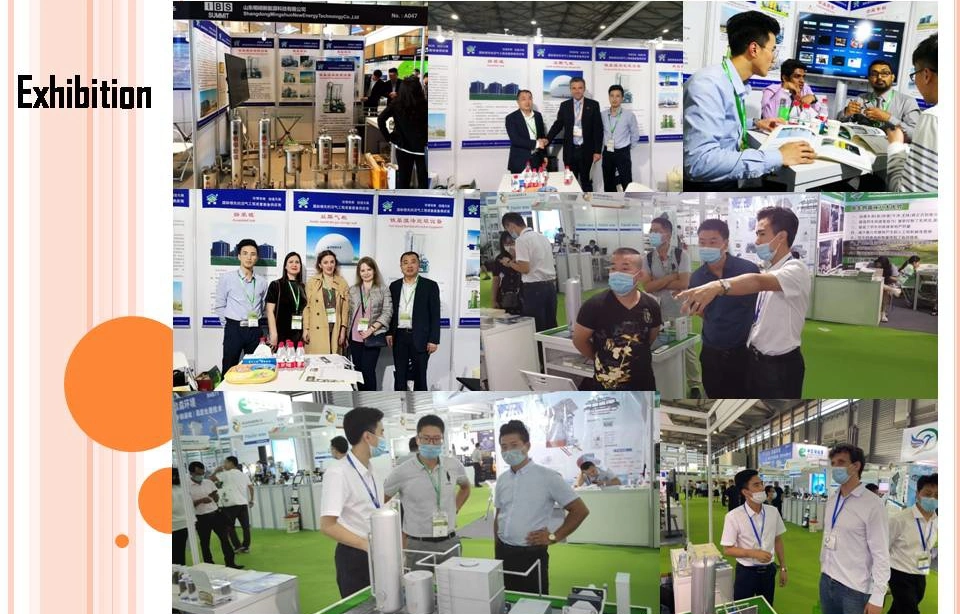 Parts of our business partners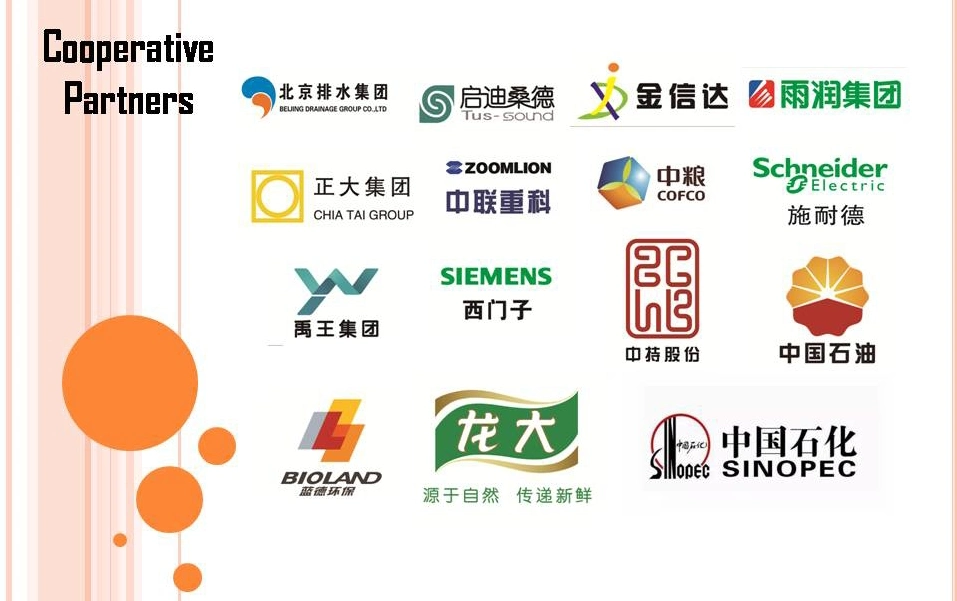 Our Team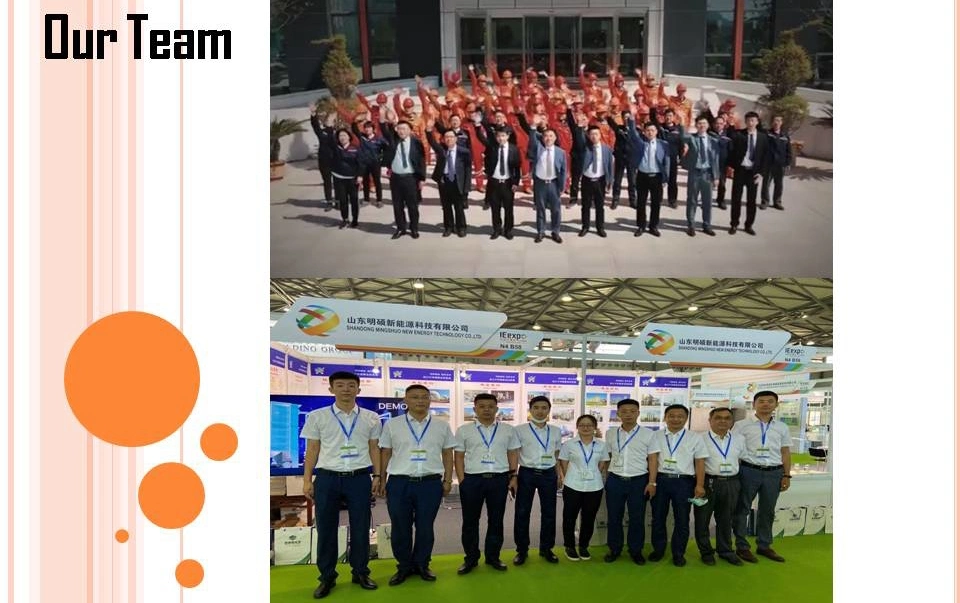 Contact us
Phoenix Liu / Sales Supervisor
Shandong Mingshuo New Energy Technology Co., Ltd.
Tel: 86-17854299827